Electrical Engineer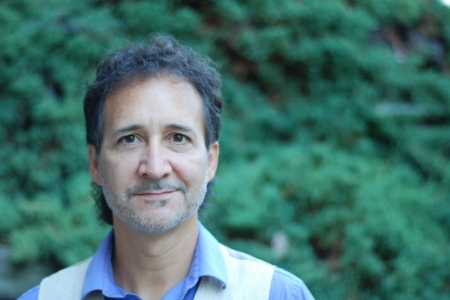 Sr. Vice President
With GDS Since 1996  
BSEE from University of Missouri – Kansas City 1988
Linkedin: Profile
Email: Jay Guerra
Phone: 816-759-5203
Explain what you do here at GDS.
Titles: PE, LEED AP, Principal, Sr. Vice President, Board Secretary, Chief Production Manager, blah blah blah.
The titles sound more impressive than they really are. Truth is, I pass along design questions and information for projects, and emails to connect clients with our awesome design professionals – to resolve their Mechanical, Electrical or Plumbing engineering needs.
I really just try to make a way for them to do what they do best, and I then I try to get out of the way.
Why do you enjoy working the engineering/design/construction field?
I really like helping non-technical people understand technical concepts. I am fascinated with the art of science and the science of art; and I want others to be as fascinated as well. Homeschooling my daughters in Algebra was a delightful challenge. I love describing – in the language of images, words and numbers – how air, water, light, power and digital information all intertwine to serve our clients and meet their needs.
What is your favorite work-related memory?
When I first came to GDS (Gibbens Engineering in 1996), they were doing office renovations, and my workstation was a fold-up table and chair in Tom Gibbens' office during construction. Some of the most influential months of my life were the conversations back and forth on engineering, business, and life with a true mentor.
As a child, what did you want to be when you grew up?
Fighter pilot first, then a football player in the fall, and a baseball player in the spring. In the 6th grade I took a PSAT test, which was nothing more than an aptitude test. The results indicated that I should be a Technical Engineer.  I thought, "sure, cool – whatever that was." The rest is history.
What inspires you?
I am convinced there is a God – Creator of all Heaven and Earth, and for reasons for which I have no earthly clue – He loves me, and He has communicated that to me in many ways, and certainly through all the relationships I have been given. So grateful am I.
What accomplishment or award you are most proud of?
So many (just kidding)… honestly 35 years of marriage is really the best 'experience' I have. Hard to say 'accomplishment' in light of my response above. I really have little to be 'proud of'. Like I can take credit for anything, especially since I married an Angel.
Tell us about your background and why you choseto work at GDS?
I had worked at Burns and McDonnell, Engineering Associates of America, and Smith & Boucher. I was ready for a change and someone suggested I talk to Tom Gibbens – and the rest is history. The culture and character of the people of Gibbens Drake Scott, Inc. is what Tom created here, what I love the most and endeavor to preserve.
Tell us about a special talent or a strength you have.
I was a percussionist throughout high school (which is not the same as a drummer). Now, I just do percussion on the chair or desk or steering wheel.
My wife and I sang at our wedding, and our whole family has sung at weddings. The VonGuerra Family Singers (like in the Sound of Music).
What do you enjoy outside of work?
Spending time with my wife on our small acreage is most enjoyable to me. We still really like each other and doing 'stuff' together. Travelling, hiking, lots of outdoor gardening and activities. Between digging, planting, weeding, mowing, cutting, splitting and burning – there is plenty to do to stay active. My wife is a Yoga instructor so yoga and exercise are a big part of our routine.
What are three words you would use to describe yourself?
Passionate, positive & personal.