BIM Manager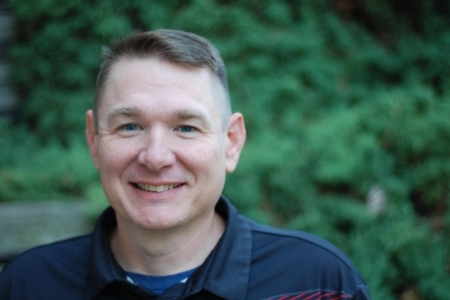 Explain what you do here at GDS.
I am the Building Information Modeling (BIM) Manager.
Why do you enjoy working the engineering/design/construction field?
I appreciate that it's a deadline-oriented industry.
As a child, what did you want to be when you grew up?
Duke Boy
What inspires you?
Faith, competition, community, and my children.

What accomplishment or award you are most proud of?
First place in the MO state VICA board drafting competition in 1992. I went on to finish in the top ten in the national competition.
Tell us about your background and why you chose to work at GDS?
When I came to GDS, I had been in the industry for 20+ years and wasn't really looking to leave my current employer. Circumstances changed and I am not only very happy to have been chosen when I applied, but I am very proud to be on a team of super co-workers. Everyone has everyone else's back and to almost everyone, GDS is their destination job.
Tell us about a special talent or a strength you have.
I can strum a few chords on guitar and I can bowl decently.
What do you enjoy outside of work?
I'm an outdoorsman. Whether it is walking the dog or playing sports, spending time outside and soaking up the sun is most enjoyable!
What are three words you would use to describe yourself?
Loyal, fun & sappy.