Sr. Electrical Engineer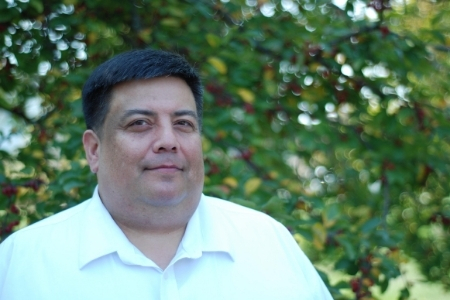 With GDS since 2001
BSEE from University of Missouri – Kansas City 1993
Linkedin: Profile
Email: Tim Williams
Phone: 816-759-5224
Explain what you do here at GDS.
I am an electrical engineer and primarily work on electrical distribution and lighting design.
Why do you enjoy working the engineering/design/construction field?
I enjoy being able to work on various types of projects, meeting new people and being able to travel.
What is your favorite work-related memory?
My favorite memory is seeing a large high voltage duct bank being installed for a large industrial plant.
As a child, what did you want to be when you grew up?
Football player or fireman.
What inspires you?
My grandfather's work ethic, even after he retired. He always had something to do.
What accomplishment or award you are most proud of?
Passing my PE exam.
Tell us about your background and why you chose to work at GDS?
I started in the industry working at a consulting engineering firm as a draftsman after high school. I went to college to become an aerospace engineer while still working as an intern in the summer. I decided to change my major to electrical engineering and continue as a consulting engineer. I came over to Gibbens Drake and Scott because of the company's great reputation.
Tell us about a special talent or a strength you have.
I played the clarinet from fifth grade through high school.
What do you enjoy outside of work?
I like to fish and camp, and I enjoy spending time at the lake.
What are three words you would use to describe yourself?
Independent, trustworthy & loyal.