Electrical Designer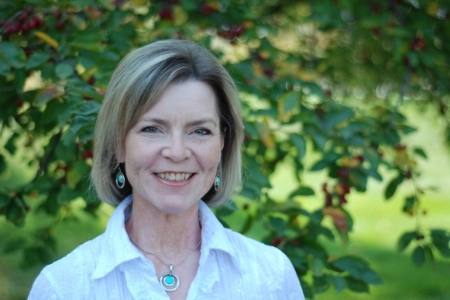 With GDS since 2007 | Electrical Designer
Linkedin: Profile
Email: Nancy Leslie
Phone: 816-759-5219

Explain what you do here at GDS.   Responsible for Electrical system Construction Drawing designs including, lighting, power distribution, telecommunication rough-in, Security & Fire Alarm rough-in for commercial and industrial facilities.
– Collaborate with Architects and design- teams to design electrical systems to be cost effective, reduce energy consumption, and meet the needs of the users.
– Collaborate with architects to design LEED accredited buildings.  Certified as an Accredited Professional for Existing Buildings; LEED AP O+M
– Design lighting systems to meet current IES Standards, various government standards, architect's and owner's aesthetic expectations, Title 24 energy code and LEED requirements.
– Develop construction documents including Plans, Specifications, Energy Code Forms, Title 24 Forms, and LEED Forms.
– Perform calculations to determine power systems available fault current, voltage drop, and electrical power loads.
What are your strengths?    Attention to detail, Speed and accuracy within Autocad in producing construction drawings.  Pro-active if design conflicts between disciplines are found/noticed in finding a solution and/or give options for remedies.  Determination and dedication in meeting deadlines and design needs of the client in a professional manner.  Willingness to ask questions if needed.
Do you have a favorite work-related memory?    Doing the electrical survey of the Kansas City Zoo property.  Meeting the keepers, employees and maintenance staff that care for the animals daily was very inspirational.  Seeing the behind the scenes areas of habitat that the animals require and the electrical needs for the various species was very different.  Unlike commercial, retail or industrial design, the Kansas City Zoo encompassed all areas of electrical service needs to the public and the animals cared for.
When you were younger, what did you want to be when you grew up?   A Ranch Owner that consisted of purebred Cattle and Horses for development, training and education.  Compete in the Olympics as a member of the USA 3-Day Eventing Team.
Have you ever won a trophy or award?     IES Kasnas City Section Award for project 'Travelport' in commendable achievement in lighting design.      Non-work related – was voted Miss Charolais USA in 1988 and traveled extensively throughout the United States and Canada promoting the Charolais Breed of Cattle.
Can you play an instrument, sing, or dance?   Love Country dancing
Was an Instructor for Swing Dancing, Two step, Triple time, Waltz and Line dancing for approximately 4 years in the evening adult education course supported by the Fort Osage School District.
What do you enjoy outside of work?Enjoy playing with and watching my son play sports (his favorite is baseball).  Horseback riding, teaching youth about equine or country life, enjoying various outdoor sports.  Listening to music. I am a PATH Certified Riding Instructor and currently volunteer as an Instructor for a Non-Profit 501c3 Equine Facilitated Experiential Learning program called (HoresPower).  Teaching relational skills to youth at risk with emotional or mental special needs utilizing horses.
How would you describe yourself?    A country girl at heart, not afraid of hard work, dedicated, trustworthy, dependable.