Mechanical Engineer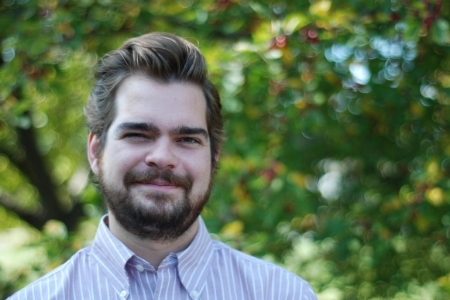 With GDS since 2015 | BSME at University of Missouri – Columbia | 2017
Email: Jordan Barber
Phone: 816-759-5235
Explain what you do here at GDS.
I provide mechanical and plumbing design from conceptual design all the way through the construction process. I create and review design documents and equipment selections. I ensure owners and their buildings have the necessary systems to support a robust array of operations. I coordinate with contractors to develop the most economical and best-practiced methods of building design and construction.
Why do you enjoy working the engineering/design/construction field?
I love being able to see the entire project develop – from red lines on paper to a fully commissioned building.
What is your favorite work-related memory?
An equipment manufacturer took us to their plant in Kentucky. As a young engineer, it was very informative. We also visited a whiskey distillery and went to the horse races, which added to the memories.
As a child, what did you want to be when you grew up?
Either an architect or an astronaut, so this seems like a great compromise.
What inspires you?
Learning from mistakes. Driving innovation as far as it can be reasonably be taken.
What accomplishment or award you are most proud of?
Not one in particular, but I do love when I can figure out a problem that is stumping some of the senior engineers in the office.
Tell us about your background and why you chose to work at GDS?
I worked at GDS as an intern and I loved the laid-back, family feel of the office. It's nice to come into the office every day and not feel like you are "going to work."
Tell us about a special talent or a strength you have.
I'd like to say I'm a talented snowboarder, but the real talent is how I haven't managed to break any bones yet.
What do you enjoy outside of work?
Traveling to new places, cooking and eating new foods. Living in the moment and experiencing new things.
What are three words you would use to describe yourself?
Carefree, focused & flexible.