Vice President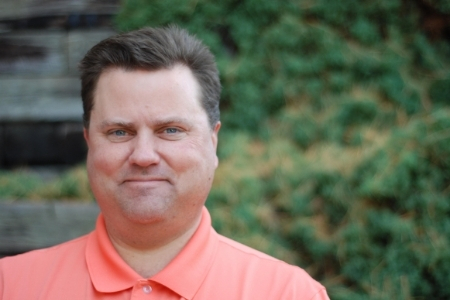 Principal
With GDS since 1998
LEED AP BD+C/BSME from Kansas State University
Linkedin: Todd Atkins
Phone: 816-759-5232
Explain what you do here at GDS.
I help keep Tim and Jay in check – just kidding. As the mechanical principal, I direct and oversee project design, personnel development, and support business operations.
Why do you enjoy working the engineering/design/construction field?
I appreciate getting to fruition is a piece of that.
What is your favorite work-related memory?
As GDS project team lead, I participated in the renovating of VOLAR barracks at Fort Polk. I deeply enjoyed helping in this small way to say, that project afforded me many profound memories that I am grateful for.
As a child, what did you want to be when you grew up?
My father was a very hands-on engineer for the Santa Fe Railroad. From a young age, I knew I wanted to be an engineer like my dad.
What inspires you?
Working with people or a team to make progress and reach goals. I enjoy engaging in projects and life challenges with people.
What accomplishment or award you are most proud of?
Hmm… acknowledging accolades isn't my strength. My grandfather was a general contractor and built homes. As I was growing up, he would point to houses from time to time and say that he had built that house and talk about the person he had built it for. I enjoy doing that here in KC – pointing out landmarks that I was a part of creating and the lives I was able to touch.
Tell us about your background and why you chose to work at GDS?
It was quite a long time ago and seemed like happenchance, but I had recently graduated college. After working for a very small KC engineering firm, I interviewed with Bob Drake (back when it was Gibbens Engineering) to help build a campus for Sprint.
Tell us about a special talent or a strength you have.
I am mediocre at many different things, so I suppose you could call that a talent!  I can juggle…
What do you enjoy outside of work?
Peace, good company, and a healthy amount of fun/adventure.
What are three words you would use to describe yourself?
"Hopes and Dreams."  You should know your own and those around you, to help each other get closer each day.