Senior Project Manager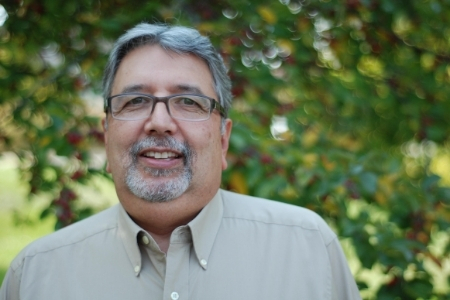 With GDS since 1995 | Certified in Plumbing Engineering 1995
Linkedin: Profile
Email: Steve Rios
Phone: 816-759-5222
Explain what you do here at GDS.
I manage and assist my project team with production of construction documents, utilizing electronic drawing technology and various specification formats. I enjoy bringing my practical experience to the construction side of those projects with architects, owners, and contractors as well. My primary career has been focused on the design of plumbing systems.
Why do you enjoy working the engineering/design/construction field?
The unique challenges to apply system technologies to each new building design.
What is your favorite work-related memory?
Being a speaker at the MDC Discovery Center Ground Source Heat Pump Presentation.
As a child, what did you want o be when you grew up?
Interestingly enough, an architect.
What inspires you?
The good things people do for others.
What accomplishment or award you are most proud of?
Receiving the Chairman's Award and Chapter Award of Merit for hosting the ASPE National Convention in Kansas City.
Tell us about your background and why you chose to work at GDS?
I have over 40 years experience in building HVAC/plumbing system design. I have 25 years with Gibbens Drake Scott. Prior to GDS, I have worked previously with each of the founding partners, prior to the formation of the company. I chose to work at GDS because I was familiar with each of engineering talents. As I continue to be part of GDS, I am still in awe of everyone's talent and the collaborative employee culture.
Tell us about a special talent or a strength you have.
I enjoy playing guitar.
What do you enjoy outside of work?
Being with my family.
What are three words you would use to describe yourself?
Willing to listen.