Sr. Mechanical Engineer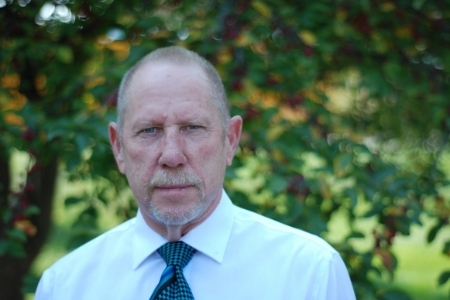 With GDS since 2006
BSME from University of Missouri 1972
Linkedin: Profile
Email: Steve Peterson
Phone: 816-759-5221
Explain what you do here at GDS.
I design HVAC systems to fit the projects I am assigned, usually chiller plants or high heat complexes with limited space.
Why do you enjoy working the engineering/design/construction field?
GDS allows their designers to spearhead their projects from beginning to end while providing oversite of concepts and objectives. Very satisfying work environment.
What is your favorite work-related memory?
My first trip to Atlanta with Bob Drake during which we developed the process of economizing large chiller plants and then successfully presented the idea to the owner we were to meet. This resulted in the processes used by GDS As a child, what did you want to be when you grew up?
Airline Pilot.
What inspires you?
Problems waiting to be fixed.
What accomplishment or award you are most proud of?
Providing a design that was one of the first LEED certified data facilities.
Tell us about your background and why you chose to work at GDS?
I have designed commercial mechanical systems for 50 years. I came to work at Gibbens Drake Scott after closing my own office because the energy and environment was comfortable and encouraging to my type of design methods. The employees are all easy to work with, aggressive to meet deadlines and provide accurate work.
Tell us about a special talent or a strength you have.
I can play the accordion, I have flown airplanes and I have operated sailboats. I enjoy complex challenges.
What do you enjoy outside of work?
Traveling in our family RV.
What are three words you would use to describe yourself?
Innovative, diligent & happy.