Mechanical Engineer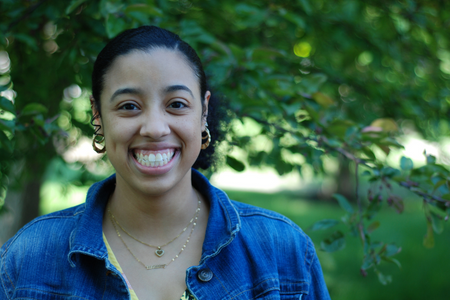 Explain what you do here at GDS.
I provide support in mechanical and plumbing design for buildings.
Why do you enjoy working the engineering/design/construction field?
I enjoy working in the engineering field because you can do so many different things! I like to problem solve and help people while also being able to be creative.
What drew you to Gibbens Drake Scott, Inc.?
All of the friendly faces! I was also drawn to Gibbens Drake Scott, Inc. because of the company values and the office environment.
As a child, what did you want to be when you grew up?
I wanted to be a singer!
What inspires you?
My son is my main inspiration along with completion and success being my other inspiring forces.
What accomplishment or award you are most proud of?
Obtaining my two degrees while being a full-time mom.
Tell us about your background and why you chose to work at GDS?
I am a mom with two degrees! I've always loved math and have found that I'm pretty good at it! 🙂 Sometimes, you'll find me doing math just for fun. I'm constantly working on calculations, whether its for work or just for practice! I've always loved helping people and solving problems. I've also always been been curious about how things work.
Tell us about a special talent or a strength you have.
I'm pretty decent at singing.
What do you enjoy outside of work?
I enjoy listening to music and singing. I also enjoy doing puzzles, shopping, and having fun with my family and friends.
What are three words you would use to describe yourself?
Enthusiastic, adaptable & adventurous.