Mechanical Engineer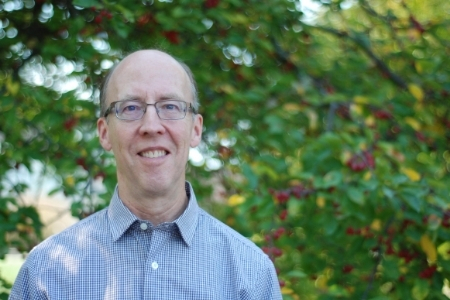 With GDS since 2005 | BSME Kansas State University 1977
Linkedin: Profile
Email: Alan Coffman
Phone: 816-759-5211
Explain what you do here at GDS.
I design heating and air-conditioning systems for buildings.
Why do you enjoy working the engineering/design/construction field?
Each project is different, so it is always interesting and challenging. I really enjoy getting to see the final result!
What is your favorite work-related memory?
I remember my first day back at GDS after being at a different company for a couple of years. Just being back with my co-workers and getting to visit a job site with them… I had more fun that one day than I had the previous two years combined!
As a child, what did you want to be when you grew up?
I thought I would be an artist.
What inspires you?
I just feel driven to do the best work I can each day, and to create a design that works so well that the client notices it.
What accomplishment or award you are most proud of?
All of the LEED projects I've worked on. Seven of them achieved GOLD status, and one achieved PLATINUM status.
Tell us about your background and why you chose to work at Gibbens Drake Scott.
I've been involved in HVAC design since 1978, starting at Black & Veatch, then working at smaller companies since then. I've stayed at GDS because of their tremendous work environment and the quality work that they do.
Tell us about a special talent or a strength you have.
I seem to have a talent for home improvement projects.
What do you enjoy outside of work?
I enjoy home improvement projects, which I've used to fix up five different homes over the last 34 years.

What are three words you would use to describe yourself?
Diligent, driven & independent.