Using Views in Revit to Improve Efficiency - Part 2
October 12, 2017
Courtney is back with more tips on using views to maximize efficiency in Revit. This time our BIM pro shares information about setting up default views. Happy designing!
Default View Type
If you mostly work in one discipline and know the views you create will be of that particular  discipline, you can set Revit to make that your default view type, rather than the out-of-the-box of Coordination. Open your Options Panel. Under the General section, at the bottom is a dropdown menu where you can choose the default view discipline.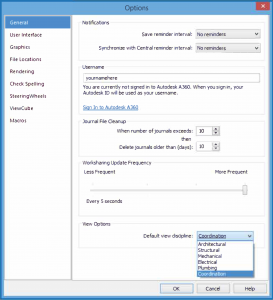 Default View Template
Similarly, you can create a default view template that will be applied to each new view created. With a plan view open, click on Edit Type in the properties panel.
On the dialog box that opens, click the button to select the view template to be applied to new views.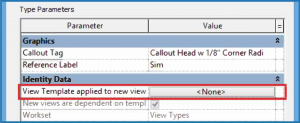 Choose the template you prefer to use for your views.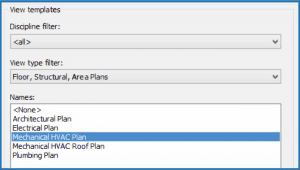 Using Views in Revit to Improve Efficiency - Part 1
September 29, 2017
Courtney Hays, one of our resident CAD/BIM experts, shares some helpful tips on setting up views in Revit to maximize working efficiency.
Tile Your Views
Sometimes it's necessary to see what's being modeled in multiple views. Instead of switching through tabs repeatedly (Ctrl+Tab to go forward, Ctrl+Shift+Tab to go back), you can tile your windows and see the changes as they're happening. Click on the View tab and select Tile Windows.
Type WT, or from the View tab, in the Windows group on the right side, select Tile. All open views will be tiled.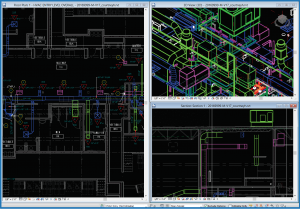 Orient to View
3D views are helpful when needing to visualize a layout from different angles. Rather than opening multiple section and plan views, use a 3D view and orient it to a section cut. To do this, open your 3D view within the model, then right-click on the view cube at the top right. Mouse over the Orient to View sub-menu, then Sections, and select the section view to use.
Your 3D view will show the extents of the section and you'll be able to move the view cube around to see the building and equipment placement from different angles.
GDS Goes Wild at the KC Zoo
September 7, 2017
On July 8 we headed out to the zoo for some fun with our families. We had lunch together and were able to spend the day exploring all that the zoo has to offer.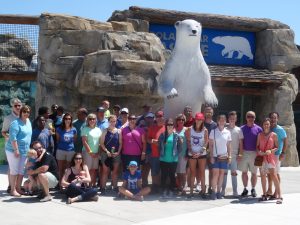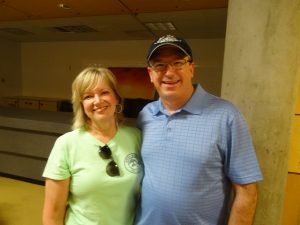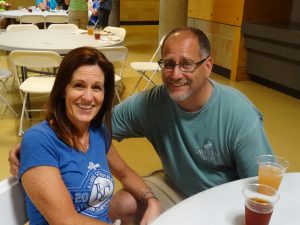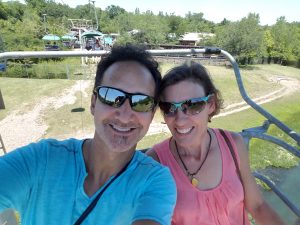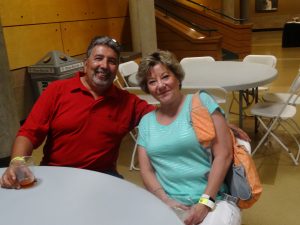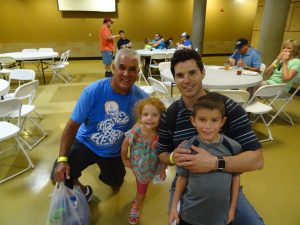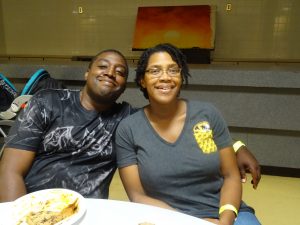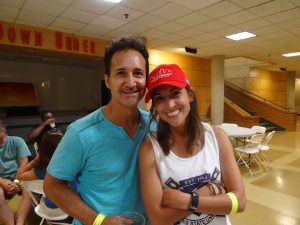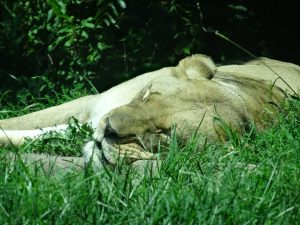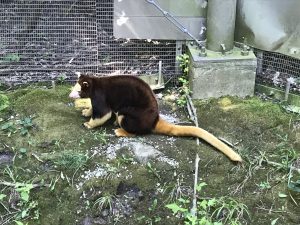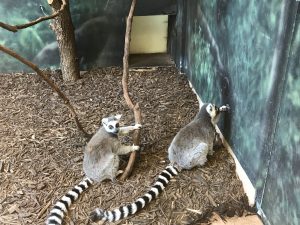 Experience Meets Passion in Mechanical Design
August 14, 2017
QTS DFW Data Center – Dallas Texas
215,000 square feet / total chiller plant 10,680 Tons with N+1 equipment arrangement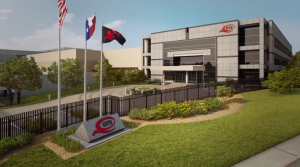 The QTS DFW facility was and is exciting because of the scale it possesses. The required depth of understanding for the mechanical and electrical systems employed approaches an apex of engineering design, one of the greatest internal motivators in the engineering profession. Systems of this size have unique requirements beyond their smaller comparisons. Discussions of space considerations included the theoretical shifting of bus sized equipment. Concerns of access, maintenance, and replacement are continual. The facility is adapted for both the necessary and extraordinary, which when deployed will elevate it to a quality comparative model.
The facility presented opportunities and challenges through reuse of an existing plant. The existing skeleton and utilities are robust, but existing conditions did not lend it to perfectly locating all equipment. The data center application resulted in phased construction, so elements of today's design were considered nearly three years ago.
We designed the water cooled chiller plant layout at each iteration, assisted with building piping network, assisted with the air side equipment design, designed the water and plumbing services, assisted with mechanical equipment selection, and assisted with the fire protection design.
The design team possesses great collaborative personalities that I continue to enjoy being a member of.
Jeff Kling PE ME
June 2016
Thank you for taking interest in our Quarterly Coverage. My name is Jeff Kling and I just wanted to articulate my experience from the past several years of working on this World Class data center and recapitulate the hard work that has been put in by the entire team..... (click below to continue reading)
USGBC Event - A Solar Night Out July 28th
<— Click the icon to sign up for our event